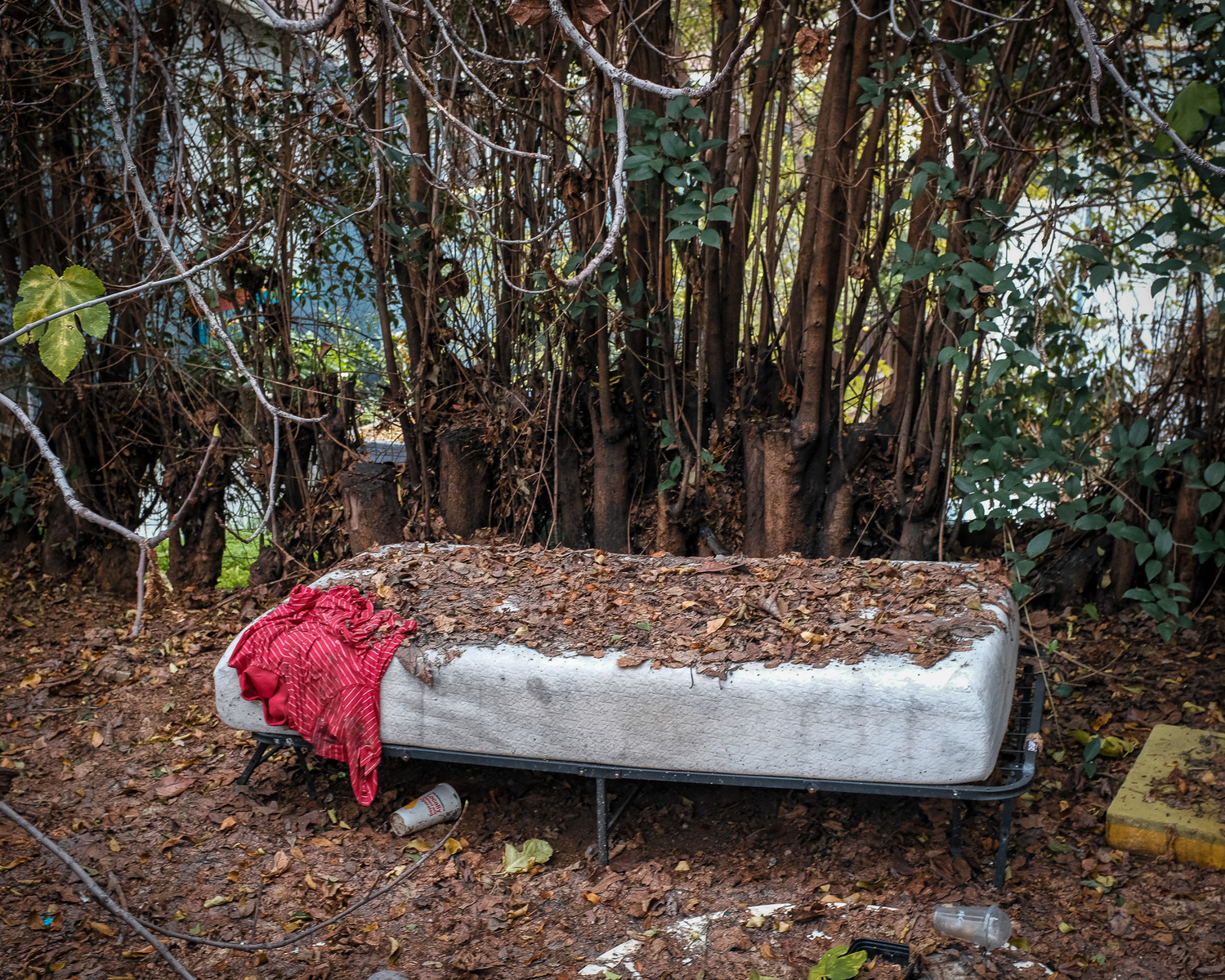 My daughter Aria going to college in Los Angeles has gotten my wife and me to go down regularly to visit her, visit photo galleries (especially Rose Gallery), eat good Korean, van camp, and of course surf warmer waters. On this last trip we camped north of Malibu at Pt Mugu SP.

We were busy running down to West LA to see Aria and visited the Arcana art bookstore in Culver City for the first time. What a fantastic place. We bought a couple of photo books including Mike Slack's Pyramids, a continuation of his polaroid series. One of the staff told me Slack is an LA local who often comes into the bookstore.
We also visited the Silver Lake Flea, where I took a bunch of shots of the vintage fun all the merchants are displaying. While walking around the area in Echo Park, I discovered one block with a large amount of abandoned furniture, which I photographed and is the beginning of my new Eighty-Sixed in LA project. I plan on continuing to revisit the area to shoot more. I shot them on my new medium format Mamiya 645 pro, a camera I really love.